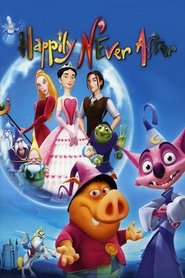 Happily N'Ever After
(2007)
Fairy Tale Endings Aren't What They Used To Be.
Run Time: 1h27m | Release: 05 Jan 2007
Genres: Adventure | Animation | Comedy | Family | Fantasy |
Budget: $47,000,000.00
Revenue: $38,085,778.00
Production Countries: Germany, United States of America
Overview:
An alliance of evil-doers, led by Frieda, looks to take over Fairy Tale Land. But when Ella realizes her stepmother is out to ruin her storybook existence, she takes a dramatic turn and blossoms into the leader of the resistance effort.
Cast Of - Happily N'Ever After
Crew Members
Trailers:
Related Movies: