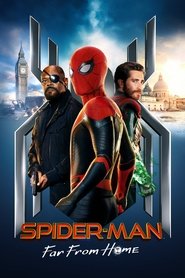 Spider-Man: Far from Home
(2019)
It's time to step up.
Run Time: 2h9m | Release: 28 Jun 2019
Genres: Action | Adventure | Science Fiction |
Budget: $160,000,000.00
Revenue: $1,131,927,996.00
Production Countries: United States of America
Overview:
Peter Parker and his friends go on a summer trip to Europe. However, they will hardly be able to rest - Peter will have to agree to help Nick Fury uncover the mystery of creatures that cause natural disasters and destruction throughout the continent.
Cast Of - Spider-Man: Far from Home
Crew Members
Trailers:
Related Movies: