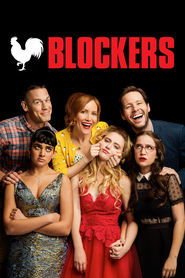 Blockers
(2018)
Teens out to have fun. Parents out to stop it.
Run Time: 1h42m | Release: 14 Mar 2018
Genres: Comedy |
Budget: $21,000,000.00
Revenue: $93,674,786.00
Production Countries: United States of America
Overview:
When three parents discover their daughters' pact to lose their virginity at prom, they launch a covert one-night operation to stop the teens from sealing the deal.
Cast Of - Blockers
Crew Members
Trailers:
Related Movies: