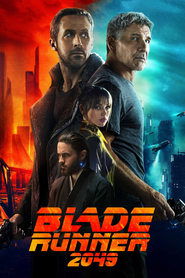 Blade Runner 2049
(2017)
There's still a page left.
Run Time: 2h43m | Release: 04 Oct 2017
Genres: Science Fiction | Thriller |
Budget: $150,000,000.00
Revenue: $259,239,658.00
Production Countries: Canada, United States of America, Hungary, United Kingdom
Overview:
Thirty years after the events of the first film, a new blade runner, LAPD Officer K, unearths a long-buried secret that has the potential to plunge what's left of society into chaos. K's discovery leads him on a quest to find Rick Deckard, a former LAPD blade runner who has been missing for 30 years.
Cast Of - Blade Runner 2049
Crew Members
Trailers:
Related Movies: